About
Linguamonium is a blog about linguistics and other language-related adventures. It is an attempt at dispelling language myths, gathering choice web resources, and hopefully getting readers more excited about this complex and uniquely human trait.
About me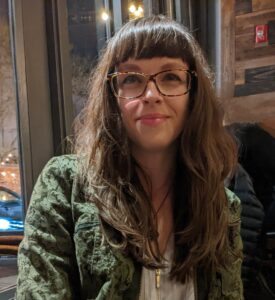 My name is Hannah Van Brunt. I am a linguist working on modeling meaning for Google Assistant. Past experience includes: Linguist on the Bixby Voice team at Samsung; Research Assistant on the FrameNet project; English Instructor at San Quentin; Localization Project Manager; bartender; fiction writer. I have a master's in linguistics and a bachelor's in French. My main specializations are semantics, syntax, lexicography, and NLU.
Contact: h.vanbrunt@proton.me
Find me on LinkedIn: linkedin.com/in/hannah-vanbrunt
Visit my fiction writing blog: Zokomonium.